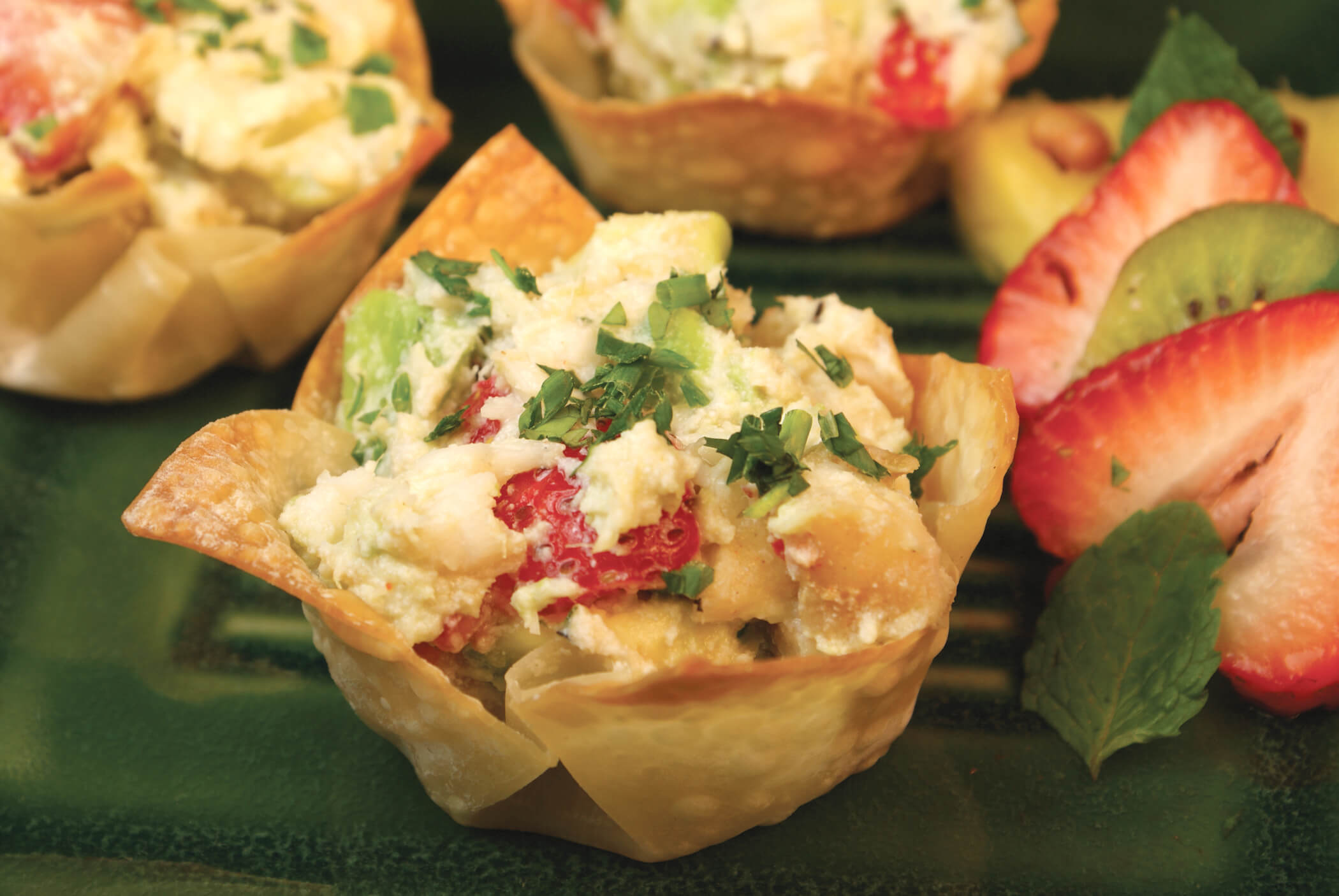 No Name® Tilapia Won Ton Cups
Recipe makes 12 wontons
Cooking Directions:
Separate 12 won ton skins and lay them out on a cutting board.
Lightly brush the won ton skins with vegetable oil and give them a very light sprinkle of salt &pepper.
Press the won ton skins into a muffin pan placing one won ton skin in each muffin cup.
Place the muffin pan in a 350 degree oven and bake for 9-10 minutes.
Bake No Name® Tilapia Filet according to directions on the package.
Let the tilapia cool and then cut or break the fish into bite sized pieces.
Combine the tilapia pieces, the avocado pieces, the lime juice, the cilantro, the ricotta cheese, the strawberries, the mint, the lime zest, tabasco, and the salt and pepper.
Gently mix together all the filling ingredients. Divide the filling equally among the won tons.
Garnish the top of the filling with fresh cilantro.
5-6 drops of Tabasco – pepper sauce
Salt & Black Pepper – to taste together all the filling ingredients
Ingredients:
1 pkg. 3 1/2 inch square Won Ton Skins.
1 pc. No Name® Tilapia Filet
1 Avocado – cut into bite sized pieces
1 tsp. Lime Juice
2 tsp. Cilantro – fresh, chopped
5-6 Strawberries – cut into small pieces
1 tsp. Mint – fresh, chopped
1/8 tsp. Lime Zest