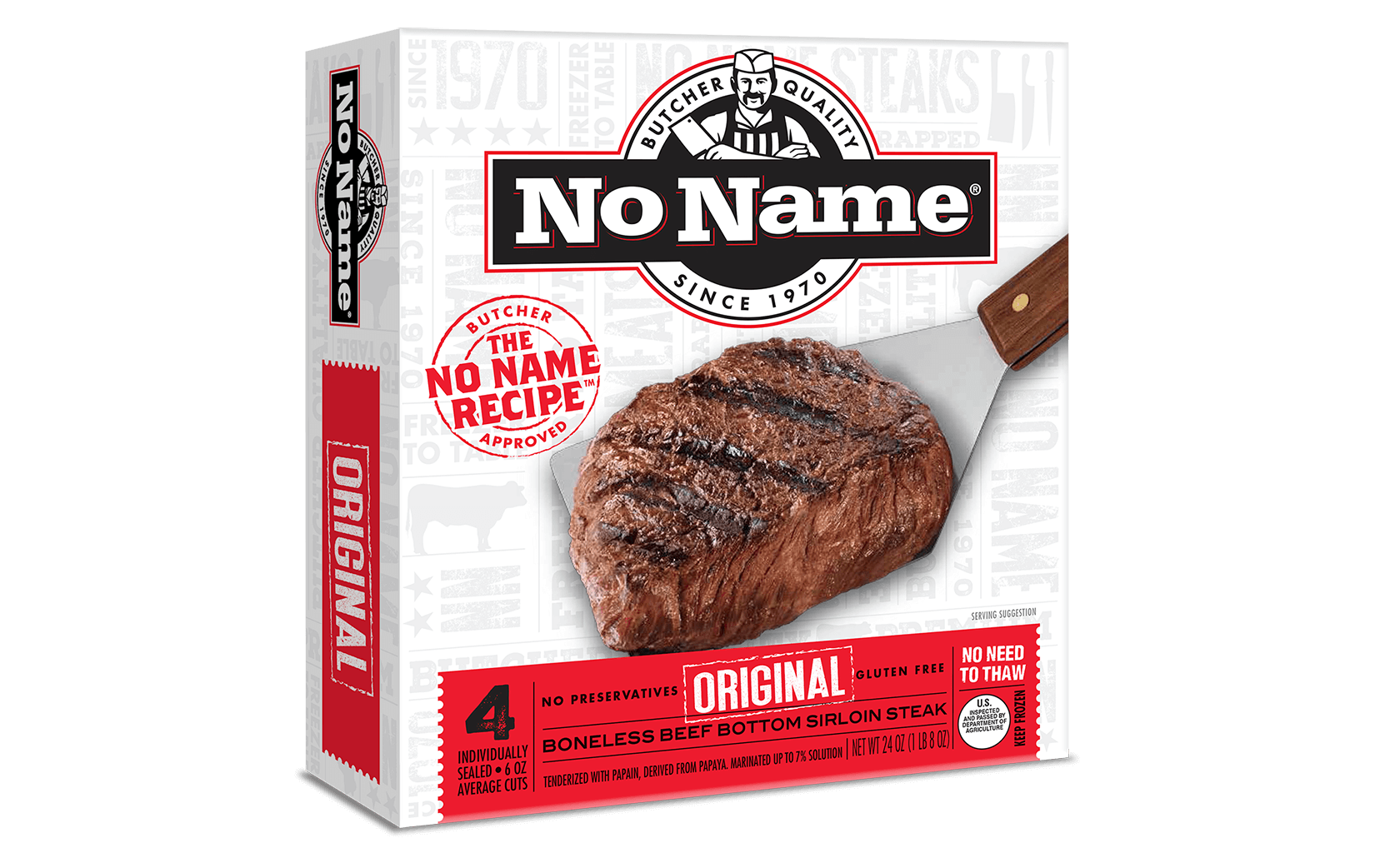 No Name® Steaks Original
The one and only, legendary No Name® steak. Six ounces of big, beefy sirloin steak guaranteed to be tender every time®.
Where to buy
Original
INGREDIENTS: BEEF, WATER, SALT, SODIUM PHOSPHATES, DEXTROSE, PAPAIN.
Original Cooking Instructions
Preheat 10 min. on HIGH
Remove from plastic wrap
Grill on Medium Heat
GRILL
Defrosted: 12-15 minutes
Frozen: 25-30 minutes
FLIP AT LEAST ONCE
BROIL
Preheat broiler to 500°F
Remove steaks from plastic
Place on broiler pan 3-4 inches from heat

Defrosted: 16-19 minutes
Frozen: 23-28 minutes
Flip steaks half way through cooking
STOVE
Preheat non-stick skillet with 1 tsp. oil
Remove steaks from plastic
Cook over medium heat

Defrosted: 19-23 minutes
Frozen: 30-35 minutes
Flip steaks several times while cooking
Cooking times may vary due to variability of appliances and grills. Meat should be cooked to an internal temperature of 145˚F with a 3 minute rest time or an internal temperature of 160˚F must be achieved. Both internal temperatures measured by use of a thermometer.