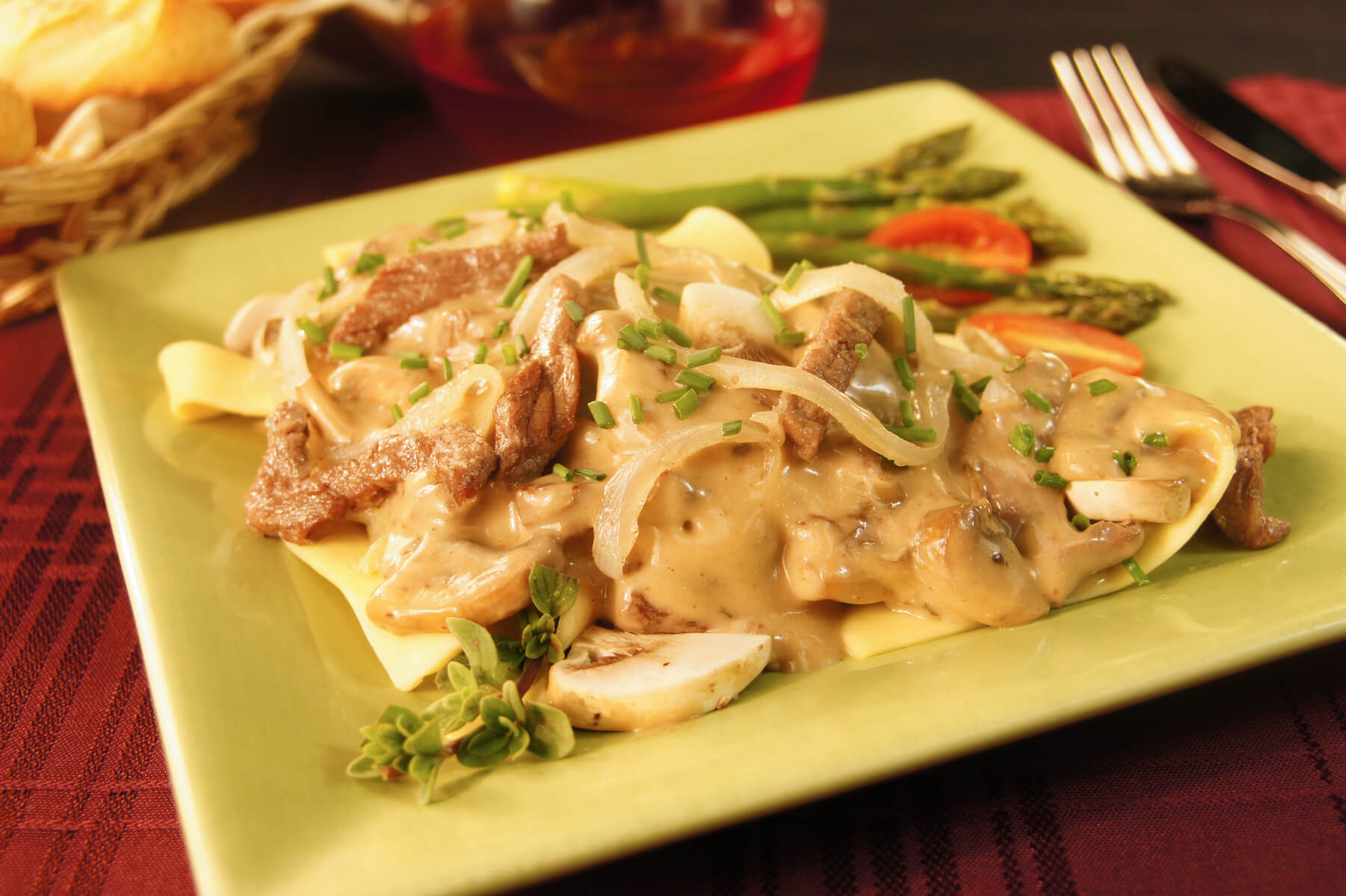 No Name® Beef Stroganoff
Cooking Directions:
Cut the No Name® Petite Steaks into thin strips.
Put 1 tbsp. of vegetable oil in a large sauté pan. Once the pan is hot add the beef strips to the pan and sauté for approximately 2 minutes.
Add the celery and the onion and continue to cook for approximately 2-3 minutes.
Add the mushrooms and cook for 1 minute.
Stir in the mushroom gravy, the sour cream and the red wine (optional) and cook just until heated through.
Season to taste and serve with cooked pasta or rice.
Ingredients:
2 ea. No Name® Petite Cut Steaks
1 1/2 oz. Celery – cut into thin strips
1 1/2 oz. Yellow Onion – cut into thin strips
1 1/2 oz. Fresh Mushrooms – sliced thin
1 – 12 oz. jar Mushrooms Gravy – (i.e. Heinz)
1/4 cup Sour Cream
2 tbsp. Red Wine (Optional) salt & Pepper – to taste