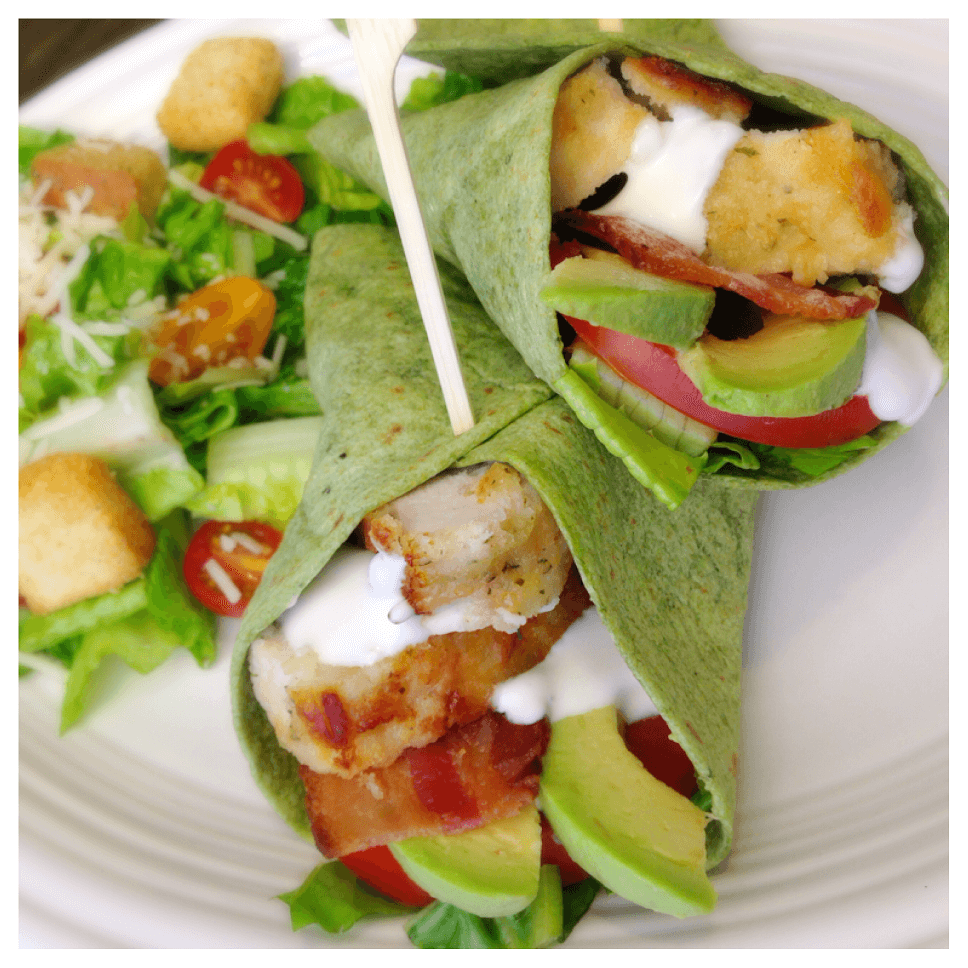 No Name® Parmesan Chicken Bacon Avocado Ranch Wraps
This is a great way to use up leftovers from dinner last night or a fresh and tasty lunch on the go! Bake the chicken breasts ahead of time and leave a few in the fridge for delicious lunch options in record time.
Can be served warm or chilled.
Directions:
Cook the No Name Parmesan Crusted Chicken Breast according to package instructions in the oven.
When finished, slice into strips.
Heat a large tortilla in the microwave for about 15-20 seconds.
Pile the lettuce in the middle of the tortilla.
Top the lettuce with the sliced tomato, sliced No Name® Parmesan Crusted Chicken Breast, Bacon and Avocado.
Drizzle your favorite Ranch Dressing over the top.
Roll the tortilla up like a burrito and slice in half. Serve with a small salad, chips or soup for a great lunch!
Enjoy!
Serves 2
Ingredients:
3-4 Slices No Name® Parmesan Crusted Chicken Breast, cooked and sliced
1 each Large Tortilla Wrap
2 each Slices Red, Ripe Tomato
2 each Slices Cooked,Crispy Bacon
¼ cup Shredded Lettuce
2-3 slices Ripe Avocado
2 Tbs Ranch Dressing – use Fat Free for an even lighter lunch!