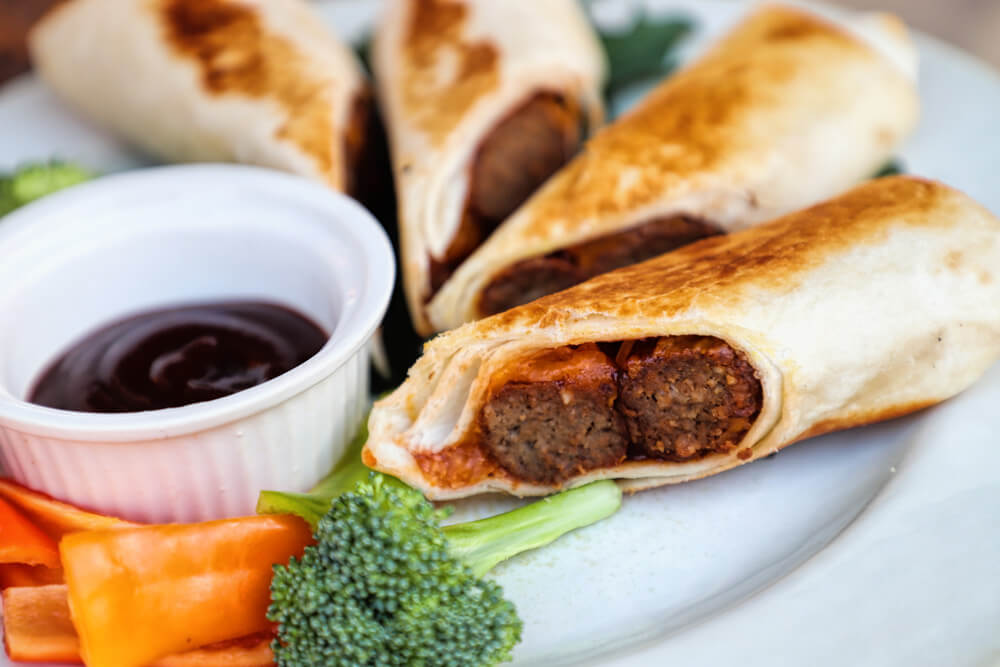 No Name® Wild Rice Meatball Tortilla
Cooking Directions:
Heat meatballs according to package directions.
Place 3 meatballs on top of the BBQ sauce – lengthwise across the tortilla.
Sprinkle the cheese over the meatballs.
Roll the tortilla up – egg roll style.
Heat olive oil in a sauté pan.
Place the rolled tortilla in the hot pan – seam side down to help seal the tortilla.
Roll the tortilla over to lightly brown the top.
Place the cooked tortilla roll on a platter with dipping sauce and assorted vegetables.
Ingredients: (per each tortilla)
3 (1/2 oz. ea.) No Name® Wild Rice Meatballs
6 or 7 inch Flour Tortilla
½ Tbs. Wildberry BBQ Sauce
¾ Tbs. Shredded Cheddar, Mozzarella & Monterey Jack cheese blend
1 Tbs. Olive Oil