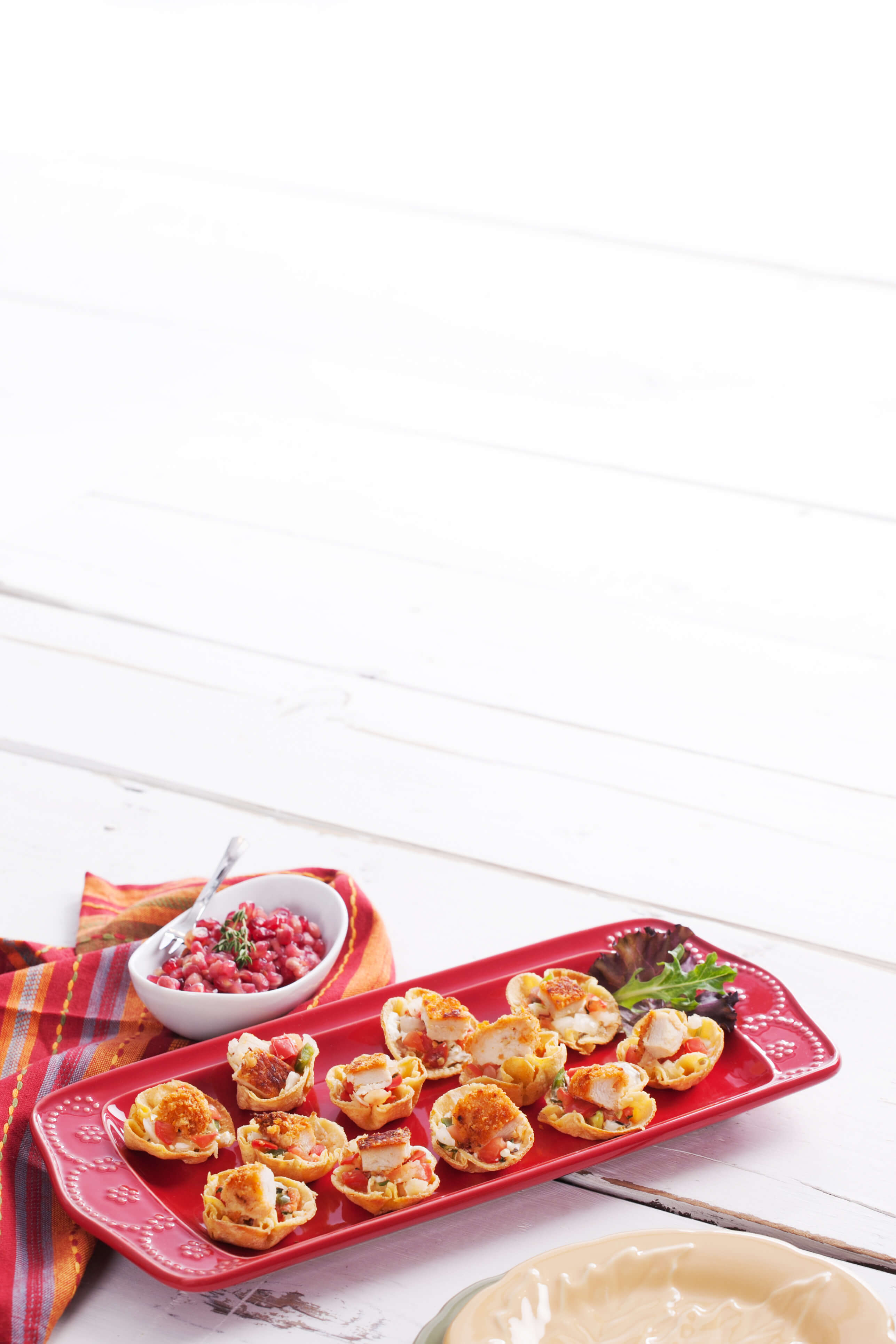 No Name® Pecan Crusted Chicken Tortilla Bites
Makes 4 dozen appetizers
Directions:
Bake No Name Pecan Crusted Chicken according to package directions.
Blend taco filling ingredients together, set aside and chill in refrigerator.
While chicken & filling are cooling, use cookie cutter to cut corn tortillas into 4" rounds, dip 4" tortillas into water and microwave tortillas for 15 seconds.
Place microwaved tortillas into muffin tin, and bake in 350° F oven for 10 minutes until crisp, remove and let cool on plate.
Cut No Name Chicken into bite size pieces to fit into the tortilla cups.
Fill tortillas 1/3 with taco filling, add Pico and chicken.
Garnish with pomegranate seeds and cilantro.
Ingredients:
2-3 No Name Pecan Crusted Chicken Breasts 
Taco Filling:
8 oz. cream cheese
½ tsp garlic salt
1-2 oz. green chiles, chopped
2 tbsp. lemon juice
½ cup mayonnaise
2 tbsp. milk
¼ cup sharp cheddar cheese, shredded
Garnish:
Fresh Pico de Gallo
Pomegranate seeds
Cilantro leaves
Other:
12- 6" corn tortillas
4" round cookie cutter
Muffin tin
Bowl of water