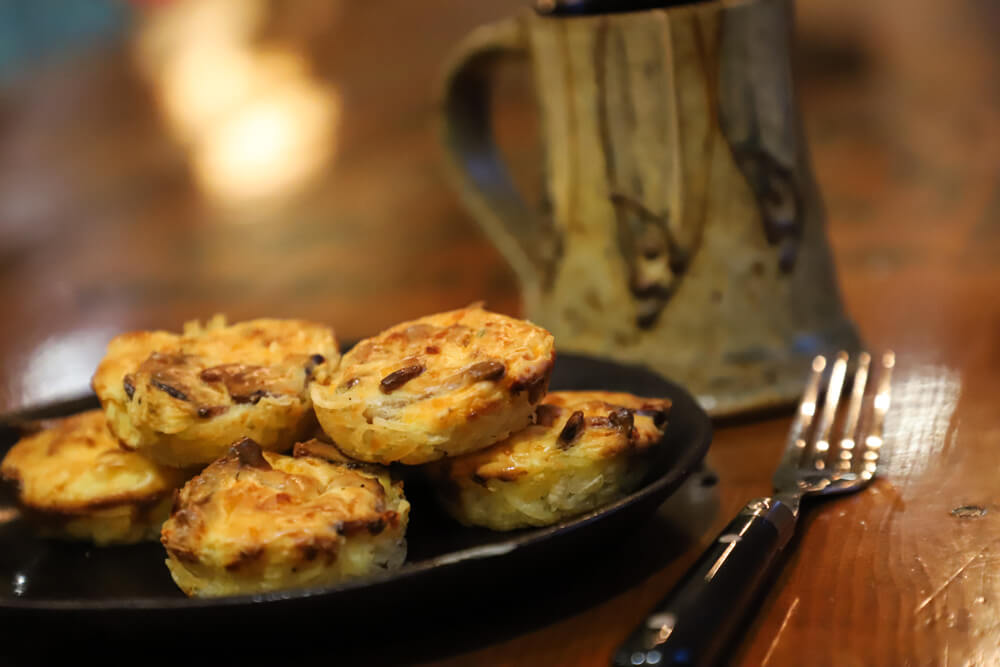 No Name® Potato Bacon Mini Quiche
Cooking Directions:
Mix the hash browns with the butter, oil, salt and pepper.
Press the hash brown mixture into 12 standard size muffin tins to form cup like shapes.
Bake at 350 degrees for approximately 15 minutes.
Cook the bacon, drain on paper towels and allow to cool slightly. Cut the bacon into small strips.
Mix the remaining filling ingredients together.
Fold the bacon into the filling mixture.
Pour the filling into the potato lined muffin tins.
Place the muffin tin back into the oven and bake approximately 27-29 minutes or until the filling is set.
Ingredients: (Filling)
6 slices No Name® Bacon
8 oz. Cream Cheese – softened
2 Eggs – large
1 cup Cheddar & Monterey Jack Cheese blend – shredded
3 tbsp. Half & Half
¼ tsp. Thyme – dry
¼ tsp. Salt
1/8 tsp. Black Pepper
Ingredients: (Crust)
10 oz. Shredded Hash Brown Potatoes – fresh or frozen
1 tbsp. Butter – melted
1 tbsp. Olive Oil
Salt & Pepper – to taste