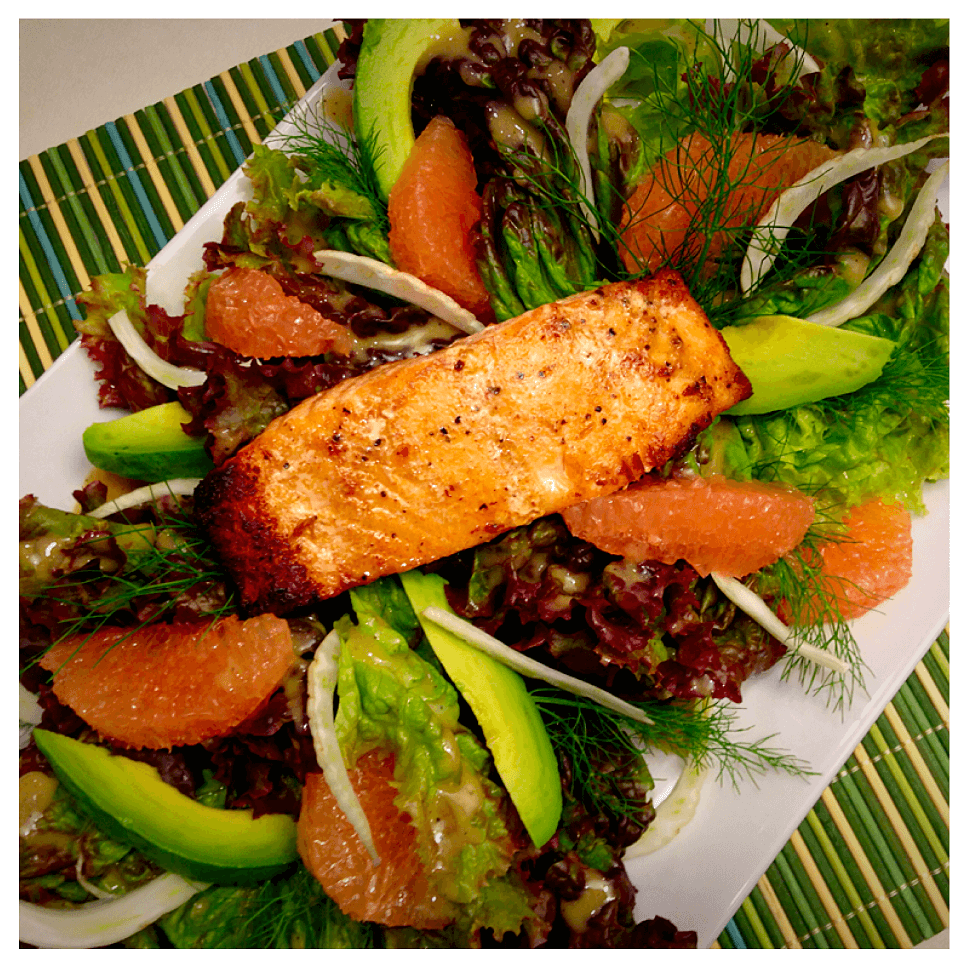 No Name® Summer Citrus Salmon Salad
Hot Summer nights mean cool, refreshing meals.  This is so simple and delicious.  This makes a fantastic, healthy lunch or a light and easy dinner.  Need more substance?  Add a cooked, chilled pasta or wild rice.  The best part about it?  You only have to cook one item.
Directions:
Cook the salmon according to package instructions.
Arrange the washed lettuce leaves on a plate. Drizzle with the Dijon Vinaigrette.
Top the lettuce with the Grapefruit, Avocado and Sliced Fennel and Fennel Fronds.
Top with the cooked Salmon. Sprinkle the salad with salt and pepper.
Enjoy!!!
Serves 2
Ingredients:
2 No Name Original Salmon fillets
1 each Red Leaf Lettuce Head, core removed and washed
1 each Ruby Red Grapefruit, cut into segments
1 each Avocado, pitted and cut into wedges
1 each Fennel bulb (optional) sliced; wispy green fronds reserved for garnish
Your favorite bottled Dijon Vinaigrette
Salt and Pepper